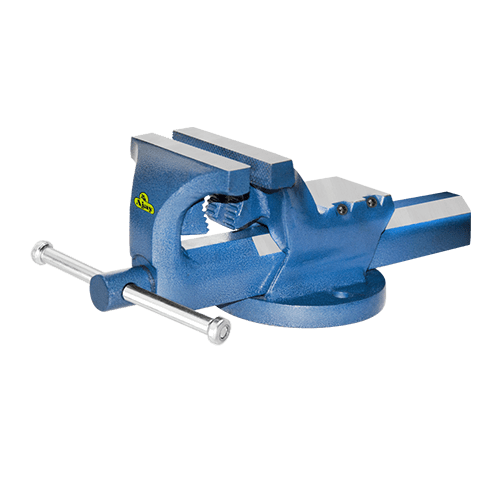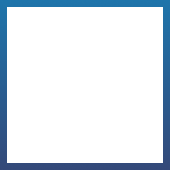 Forged Steel vice - Industrial Use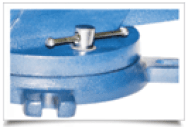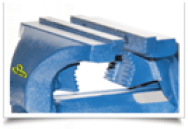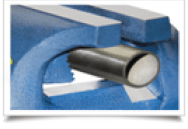 SIZE AVAILABLE

JAW WIDTH

OPENING

DEPTH

WEIGHT IN KGS
Forged Steel Bench Vice Manufacturer and Exporter
At Ajay Tools, we bring the best forged steel vise for our clients to get the task done effectively. We ensure to meet the product specifications of our clients by manufacturing top-notch products. We take pride in manufacturing tools that you need and making it easier for you to get the best product at competitive rates. The parts of the forged bench vise are forged from high-quality material. We manufacture different types of bench vises while meeting our client's requirements.
Ajay Tools forged steel bench vice manufacturer and exporter are proud to be able to provide you with the high-quality vices. Our only aim is to provide the best quality, durable and strong products to our customers and they also choose our products because of their long life span. The swivel base can be rotated 360 degrees to perform any task at hand. Despite this, the spindle of the vise is also made of robust material, and its jaws are also replaceable.
You Can Use Forged Steel Bench Vise for Different Purposes
Generally, a bench vise has two parallel jaws that can be used in holding an object. Its one jaw is fixed, and another is movable.
You can use a drop forge steel bench vise for sawing purposes. If you want to use a saw to cut material, then you can use it because it can tightly hold an object when you work.
If you want to attach two objects together with glue, then holding those objects by hand might be a difficult and time-consuming task until the glue gets dried. For this reason, you can use forge viceto hold those items and you can do another task.
You can use a bench vice to hold the objects so you can rub the sandpaper against the object as you don't need to get worried about if the item slides-off.
You can use forge bench vice in several areas such as metalworking, mechanical workshops, woodworking, etc.
Structure of a Drop Forge Steel Bench Vice
Sliding Jaw
The dynamic jaw is movable that can move in forward and backward directions. The sliding jaw relieves or applies clamping pressure.
Static Jaw
The static jaw is much heavier than the sliding jaw, as the name indicates that it remains static during operation.
Handle
The handle is placed at the front of the vice. It works as a lever that turns the lead screw, and as a result, it moves the sliding jaw of a forged steel vice. Our workers have made the handle to meet the maximum clamping power that vice can manage. A properly manufactured handle will bend when proper pressure is applied.
Jaws
Basically, jaws help provide the grip between vice and workpiece. The jaws are made from high-quality material and provide a strong grip to hold the workpiece. In addition to this, replaceable jaws allow you to change them when you need them.