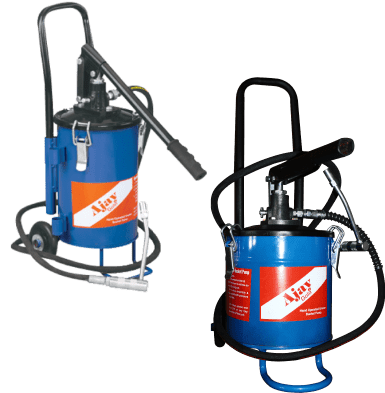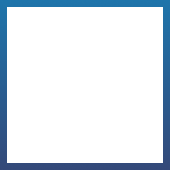 BUCKET GREASE PUMP WITH/WITHOUT TROLLEY
| SIZE IN KGS | WITH TROLLEY | WITHOUT TROLLEY | PACKING MASTER CARTONS |
| --- | --- | --- | --- |
| | | | |
| | | | |
| | | | |
| | | | |
BUCKET GREASE PUMP MANUFACTURER AND EXPORTER IN INDIA
We have designed bucket grease pumps for effortless greasing in applications that need lubrication daily. Bucket grease pumps are designed and developed by skilled professionals for lubricating different parts of the machines. Our grease pumps require less maintenance. These pumps are tested by quality experts to ensure the quality of the grease pump. We manufacture bucket grease pump while complying with international quality standards.
Bucket Grease Pump
We have been working in this field for years, and our workers are experienced in manufacturing grease gun bucket type tools. We design different styles of pumps to reflect variations of grease consistencies and different grease points used in industries. You can get with or without a trolley grease pump as per your requirements. Our existing customers use our grease pumps for their long time span and low maintenance cost.
When it comes to a bucket grease pump, we are the expert. We aim to provide the best quality custom products in the industry to make sure that we meet our customer's requirements every time. We ensure to give quick turnaround times to provide your products to you so we help you keep your business running along. You can fill out the contact form on our website or call us today to order a high-quality bucket grease gun and other lubrication tools.
Get the Best Quality Lubrication Equipment from Us
Ajay Tools has proudly served several lubrication tools, such as grease pump, grease gun, pump oiler, rotary pump, pump oiler plastic model, and suction gun for years. Our well-engineered bucket grease gun and grease pumps are outcomes of years of ongoing research and development. We have been producing these high-quality products for several years, and we aim to continue long into the future. We strive to meet all of our client's industrial lubrication requirements. We have the knowledge and quality bucket grease pump with trolley or without trolley to provide you with a competitive pricing plan to better serve you.
We ensure to design these tools for quick and easy lubrication in applications that require a large amount of lubricant regularly. Many people don't know exactly what is a grease bucket pump used for, right? Well, it is used to control friction and introduces a friction-reducing film between moving materials in contact. Basically, lubricant can be used to:
Reduce friction
Prevent wear
Protect the tool from corrosion
Give a fluid seal
Control contamination
Control temperature
Features of Grease Bucket Pump
These pumps can match other lubricating systems, such as grease guns and central lubrication systems.
Some chemical activities can be mixed into the grease formula for some characteristics, such as adding anti-wear agents to keep abrasion-free metals.
We offer a bucket grease pump with without trolley, so you can buy one that matches your needs.
You can apply grease in the area of heightened friction. Apart from it, a grease gun is another lubrication tool that can work all on its own as it is used manually.
Being one of the best grease bucket manufacturers, we aim to provide high-quality lubrication tools to our clients. Our clients highly appreciate our products for their longer life span, low maintenance cost, and precise engineering. Our all products are manufactured in compliance with the industrial norms and standards.