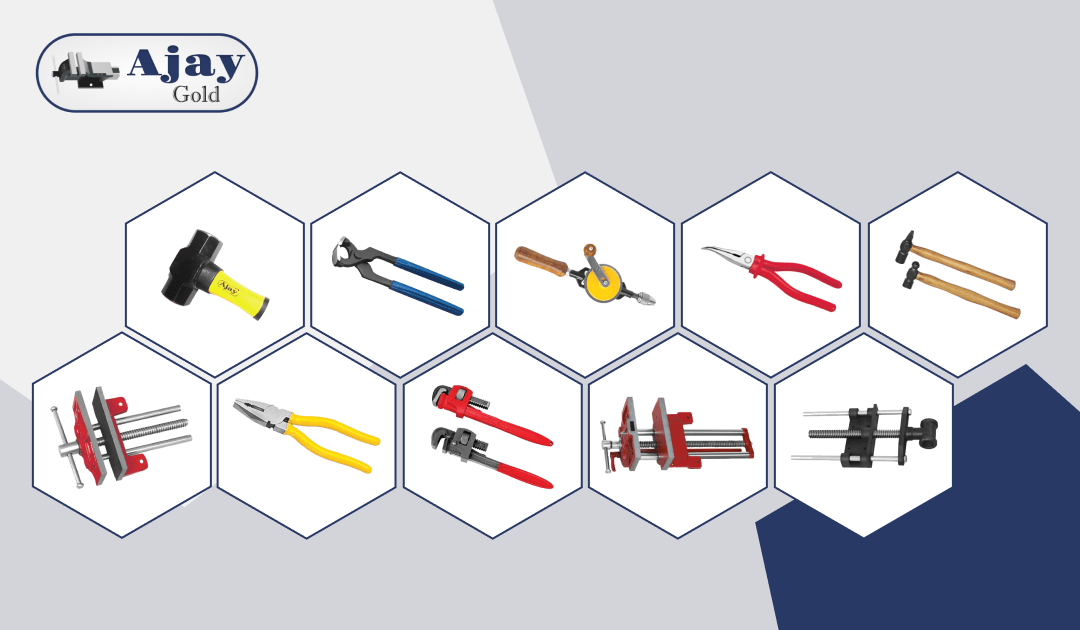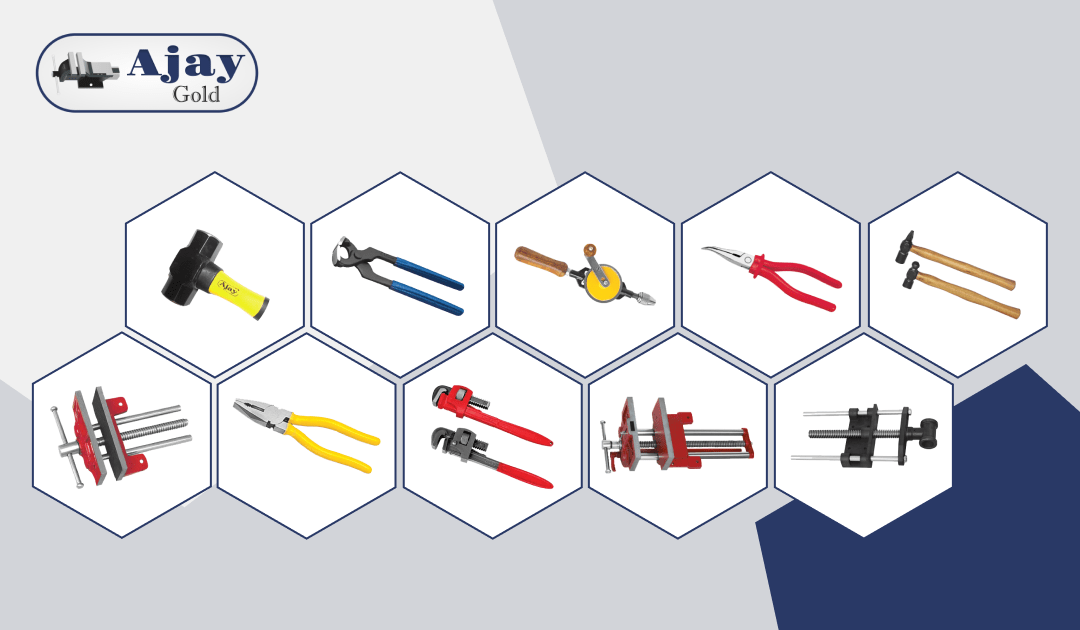 In today's blog, we'll discuss different types of industrial tools and equipment and their uses. Plenty of hand tools are available in the market, and you must buy a product after considering its quality. These tools are vital in our life, and we use them for various purposes. Let's discuss types of industrial tools and their uses.
What are Industrial Tools and Equipment?
Industrial tools are used for tooling trades and manufactured using high-quality material to deliver a long lifespan and the ability to get work done in no time. Industrial hand tools are pliers, spanners, wrenches, hammers, saws, hand drills, and measuring tools among others. They are used in several industrial projects.
As the name implies, hand tools are used by hands, and they don't need electrical power or motor. Various industrial tools manufacturers in India sell various hand tools in the market. These hand tools are made up of the highest quality and can help you with the smallest to largest tasks get done.
Industrial equipment supplier offers a variety of industrial tools, such as:
When you have to strike something with force, then you can purchase a hammer set. For any industrial work, you may need a hammer set. A hammer can easily break anything. Claw hammers are used to pull out nails, chipping hammers are great in removing slag from metal, and rubber mallets are used to hit objects hard without damaging the material. You can have a list of industrial tools manufacturers in India that will offer you a range of hammer sets of different sizes.
Pliers are used to pulling something that can't be pulled with bare hands. You can use a plier to pull insulated wire or nails. You can also tighten things like knobs or hooks with a plier. Plier sets are of different types such as long-nosed pliers, diagonal pliers, lineman pliers, groove joint pliers, and slip-joint pliers. There are a variety of pliers as they offer several purposes. Some pliers have big grips and jaws for adjustable operations. Hence, you can add a plier tool to your toolbox. Industrial equipment supplier offers a high-quality plier set, and you can also buy in bulk.
Wrenches help tighten and loosen bolts and nuts. You must buy a high-quality wrench set to tighten or loosen bolts and nuts. For this, you can search for industrial tools manufacturers in India. You can buy an adjustable or non-adjustable wrench set according to your requirements. Wrenches can also be used for plumbing purposes to turn pipes. Before buying any wrench set, make sure to check its quality.
Hand drill also falls in the category of industrial tools and machinery. Hand drills can be used as an alternative to a power drill. The amazing thing about these tools is that the hand drill doesn't need electricity to operate. You can use this drill by turning its handle. You can use this type of hand drill to make a hole in soft objects like thin iron, bamboo, thin wood, plastic, copper, aluminum, and circuit board. This type of drill is also known as a manual drill. It offers effortless drilling.
Screwdrivers can be used for many purposes. You can use screwdrivers for opening or tightening screws. Industrial tools supply different types of screwdrivers with different shapes and sizes. You can tighten the hinges and assemble furniture. Check out whether the handle is made up of high quality to get a firm grip.
A bench vice is commonly used for holding a workpiece to perform a task. Bench vices can provide a firm grip on your workpiece to secure it in place. You can directly connect the bench vice to the bench, and its jaws help in holding the piece tightly. You can use a bench vice while sanding, sawing, drilling, glueing, or doing metalwork. Industrial equipment supplier delivers different types of bench vices to meet your requirements.
A drill press vice is used to securely hold a workpiece between its jaws when a drill bit is inserted into it. It is commonly used for drilling holes in a workpiece or object. It is used in various workshop tasks, including sharpening, sanding, and polishing. There are many industrial tools manufacturers in India that deliver high-quality drill press vice.
A woodworking vice can be used for light or heavy-duty tasks as it is able to hold both small and large wood pieces. Many woodworkers and manufacturing industries use woodworking vice because of its clamping capabilities. You can go for the most trusted hand tool industry to buy hand tools for your workshop.
Final Thoughts
All of the above mentioned industrial tools are commonly used in workshops. If you are interested in buying industrial equipment for your workshop, then make sure to buy from a reliable industrial tool supply company. Before purchasing industrial equipment, ensure to check its quality first.