To different people, woodworking signifies different things. Many woodworkers create useful and long-lasting objects to relieve stress and develop their creative muscles. They are woodworkers who understand that sawdust is beneficial for the spirit. Others decide to pursue a career. They are well compensated for their expertise in creating sought-after furniture. Regardless of whether you are a master craftsperson or a rank amateur, you will need the essential woodworking tools. the below-mentioned are essential woodworking tools:
Hand Saws

Screw Gun

Bench Dog Small Steel Head

Files

Drill

Rear Bench Press/ Screw Bench

Sawhorses

Sanders

Tape Measure

Power saws

Quick Release carpenter

Planes

Hammer

Mallet

Square

Workbench

Horizontal Bench Press

Key with Spring Leaf

Tie Rod End Lifter

Work Bench Screw

Work Bench Vice Spindle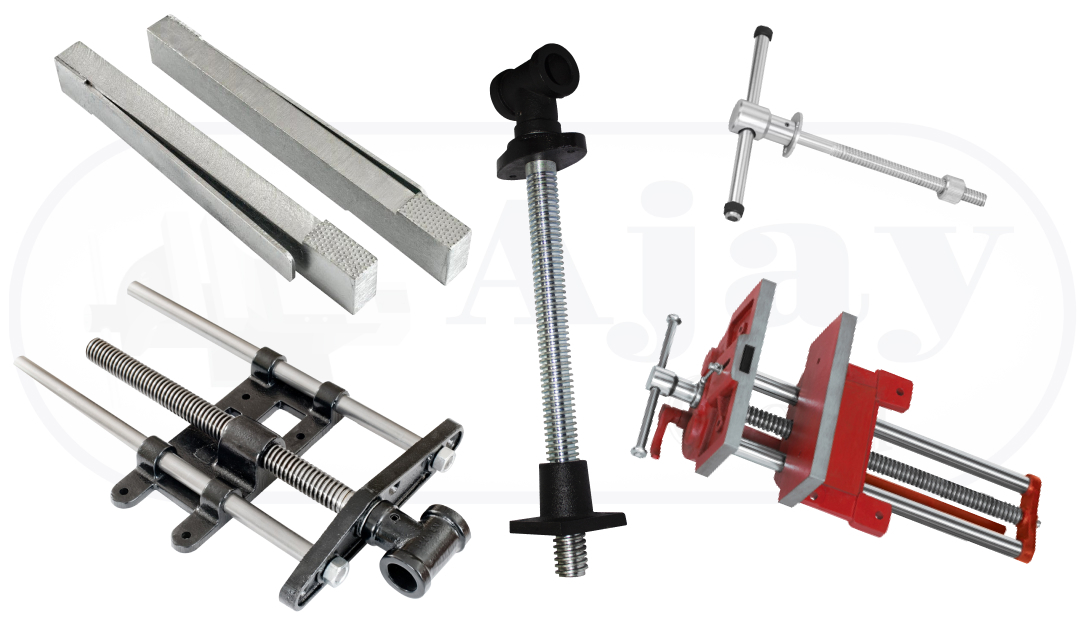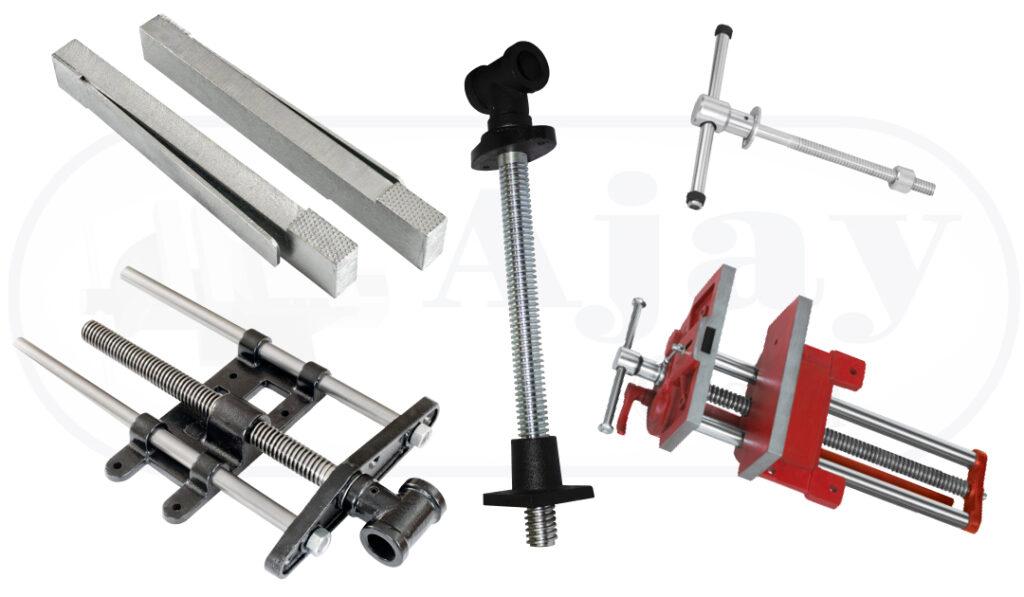 For beginner woodworkers, the vast assortment of equipment available on the market might be overwhelming. It is easy to stock your shop with thousands of dollars worth of pricey woodworking tools. Most beginner woodworker tools, on the other hand, do not have to be elaborate or expensive. Beginner woodworking equipment should focus on the fundamentals so that you can develop the sense of simplicity that is at the heart of great work.
Basic woodworking tools are divided into five categories. These equipment are used for cutting, finishing, assembling, measuring, and holding wooden pieces as they are transformed from raw materials to finished products. These tool groupings include everything a beginner woodworker will require to construct simple to sophisticated products. Here is a beginner's guide to must-have woodworking tools to help you choose what should put in your basic toolbox.
Different Tools Utilized for Woodworking
Cutting materials is the first step in almost every woodworking project. Starting with rough lengths of wood, the best and most intriguing pieces emerge. Wood stock requires ripping and crosscutting to begin taking shape, whether it is hardwood like oak or softwood like pine. Saws are the solution, but they come in a variety of sizes and shapes. They are also useful for a variety of cutting chores. Here is everything you will need to get started on your saw collection.
Circular Saw
A circular saw is considered a power-activated saw that is helpful for beginners. That is a blade with sharp teeth that rips through the wood in a round or circular shape. Electric circular saws are obtainable at various power levels. Although most circular saws are tethered and powered by household electricity, cordless circular saws have made great development.
Circular saws are thought to be better for rough carpentry than fine woodworking by some. Circular saws, in the right hand, cut straight, crisp lines. The blade you use has a significant impact. There are three types of Circular Saw blades are as follows:
Ripping Blades
Crosscut Blades
Combination Blades
Jigsaw
A good jigsaw is essential for any beginner woodworker. Because of the reciprocating, saber-like blade, they are also known as sabre saws. The electric power tools are used to create precisely curved, straight, and serpentine cuts.
Circular saws and jigsaws are different from each other. Jigsaws utilized an up-and-down or back-and-forth action to cut rather than spinning blades. The number of materials and teeth of blades differs. They can be used to cut metal, plastic, and wood.
Jigsaws are simple to use with just one hand. This allows you to use your other hand to solidly hold your job. Jigsaws are excellent for cutting small, complicated components. Interior cuts, such as an inner circle or rectangle, are one of the best uses for a jigsaw. Drill a pilot hole and then insert the blade. With a little practice, you will be able to plunge cut with your jigsaw in no time.
Quality Work Bench
If there is one real cost to consider as a beginner woodworker, it is purchasing a good workbench?
Yes, you can build one out of 2x4s and plywood, but it will never be as functional as a professional-grade, high-quality workbench. You will utilize it on every job and on a regular basis. Here are some characteristics to look for in a good workbench:
Construction is made of solid hardwood.
For precise leveling, the base can be adjusted.
Two vices of various sizes
With built-in stops and a large work surface
Tool drawers in the lower drawers
360-degree access and freestanding