In various woodworking, metalworking, and other applications,
Bench vice
is used to hold a workpiece stationary. Workbench vice allows you to perform various operations like sawing and drilling when it is attached to a workbench to hold a workpiece. It is a versatile tool and it allows you to perform various operations. In today's blog, we'll discuss its uses and applications as well. Let's get started:
What is Bench vice and it's Applications?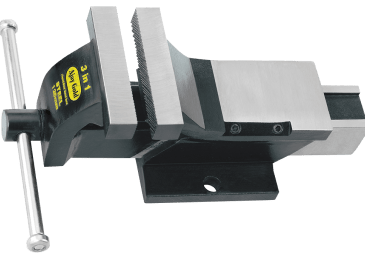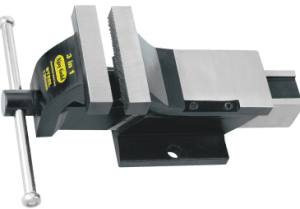 With the help of this tool, you can easily hold objects, and it gives a firm grip on your object so you can work on a specific object without disruption. It tightly and securely holds the object in place. Various types of
bench vices
are available in the market, such as steel bench vice heavy duty fixed/swivel base, baby vice clamp-type/swivel base, drop forge bench vice, cast iron bench vice fixed/swivel, fabricated steel vice light-duty fixed/swivel, multipurpose bench vice, offset steel bench vice, drop forge vice fixed/swivel with steel base, etc.
Common Types of Bench vice
The following are common types of a bench vice:
Pipe vice
Machine vice
Metalworking vice
Heavy-Duty vice
Medium-Duty Bench vice
Chain vice
Combination Hand vice, etc.
Parts of Bench vice
Base
Spindle
Fixed jaw
Handle
Movable jaw
Jaw plate
Bench vice Use
This tool has two parallel jaws that are helpful in holding an object. One of its jaws is fixed and another is movable by a screw or a cam. It is used to hold a specific thing to perform different tasks, such as gluing, filing, sawing, or pounding. Bench vice is used to perform various tasks, such as:
Sawing Sawing is performed in carpentry. A bench vice is used when you use a saw to cut metal or wood. A heavy duty bench vice is used to grip the material effectively when you cut the object. It can hold the object you need as you work. You don't need to hold an object with your hand as an object can be gripped by heavy-duty bench vice.
Drilling Make sure to choose a high-quality heavy-duty bench vice to complete any tasks effectively. This activity is associated with different areas such as electrical fittings, carpentry, pipes, and interior décors. If you work with a drill, then it can be used to hold the drill at the position where the holes are required.
Gluing When you want to put together something with the help of glue, then it might become difficult to hold your items when the glue dries properly. However, with the help of vice, it becomes easy to hold the item together. You can also search for 'bench vice price

' if you want to buy it. You can place your item in jaws of vice, and then they allow it to dry completely.

Metalworking A heavy-duty bench vice is the best tool for metalworking projects. There are various bench vices that include materials for cutting metals of different types. It can hold anything that you need at that time. You want to bend the iron rod, then place the rod in the jaws of the vice, tighten it and then, bend it.
Woodworking Tasks Carpentry tasks need glue for completing the task. However, sometimes, you need a vice to hold the piece of wood together so they dry properly. With the help of a vice, you don't need to worry about how to hold the piece of wood in the way you need because bench vice use

 its solid jaws to grip the object firmly.

Using Sandpaper If you are a woodworker, then you'll know that the sanding task needs sufficient time and hard work. Therefore, you can use the vice to make things easier. vices can hold the objects securely so you can rub the sandpaper properly on an object. Here, you don't need to worry about if the object slides off. Bench vice use

 the strength of its jaws to hold the piece of object. It can save you time by giving you a maximum output of your efforts.

Conduit Cutting Before you cut the conduit, it is necessary to hold it securely with the help of a vice. A vice is perfect to perform this task. It will not mix up the wires, so you don't need to worry about wires.
Conclusion
The blog shares the information related to vices along with their different applications and uses. If you are looking for a bench vice, then you can rely upon
Ajay Tools
for
solid and durable bench vices. You can get a list of vices along with price by searching '
bench vice price
.' While using any vice, make sure to follow a few safety tips to prevent harm.
Other useful links:- 
1.
WHAT TO CONSIDER BEFORE BUYING THE BEST BENCH VISE?
2.
HOW TO CHOOSE THE BEST BENCH VICE FOR YOUR WORKSHOP?
3.
INCREASE BENCH CLAMP VISE LIFESPAN WITH SAFETY PRECAUTIONS